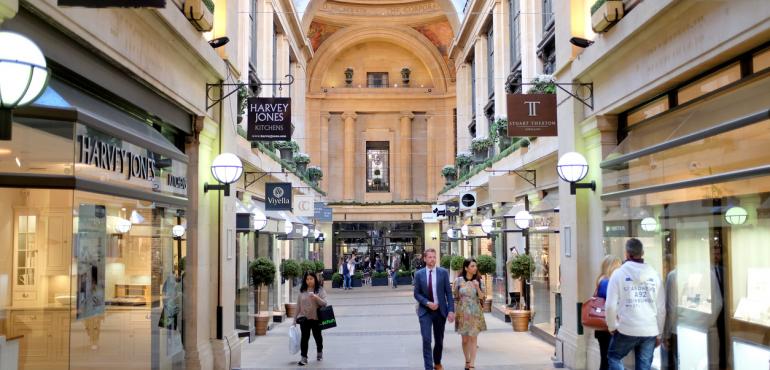 At the start of 2017, most industry experts agreed that the UK's commercial property market was on shaky foundations – thanks largely to Brexit. The outcome at the end of the year was far more positive than expected, and as such, predictions for 2018 have been mostly positive.
If you're thinking of investing in commercial property this year, or leasing out premises, here's what you need to know about the year ahead.
Looking to the Future – the 2018 Commercial Property Market
The jitters are easing. Understandably, investors were wary about making big purchases in the wake of the EU Referendum. However, renewed buying interest in 2017 demonstrates that confidence is building once again in the UK property market, and that now is a good time to invest in new premises.
Overseas investment will continue to boost the economy. Last year, the UK attracted over half the total capital coming from Asia into Europe; mainly due to Chinese and Hong Kong investors purchasing properties in London. This was far more than in any other European country – Germany, which was in second place, only received 12% of the Asian capital.
Office space will continue to be popular. The office sector performed strongly last year, as companies in their thousands sought office space in cities and towns across the UK. Experts predict that this will continue, and that this may have a knock-on effect on the construction industry – spurring development companies to build more offices to keep up with demand.
Demand for industrial premises will rise. Last year saw a sudden surge of overseas interest in industrial premises – which was unusual. Previously, around 6% of the country's industrial stock is owned by foreign investors, but in the 12 months to September 2017, numbers of overseas buyers soared, accounting for almost half of all sales activity.
Look for bargains in the north. Prices for almost all types of commercial premises continue to be cheaper in the North of England and Scotland, which has spurred many companies into seeking leased properties / investment properties there. With travel links connecting the northern cities with London and other parts of the country, it may well be a savvy move for more budget-conscious businesses.
Tenants seek more flexible rates. We're seeing a trend in companies looking for leasing contracts that offer more flexible terms; particularly shorter-term contracts. Affordability remains a big factor, and clever investors will need to adjust accordingly, to continue attracting new companies to their premises.
Refurbishments push prices up. In 2017, there was a rise in numbers of companies seeking refurbished work spaces (particularly in the capital); and this trend looks set to continue into 2018.
Retail looks set to pick up. Despite renewed buyer interest in the UK, the retail sector remained subdued last year, with reduced interest in larger-scale stores. However, companies are happier to take on the reduced risks associated with smaller retail space, and it's believed that this will continue throughout the year.
Get In Touch for free property valuation
Contact us now to get a free valuation on your property. We will aim to reply in 24 hours