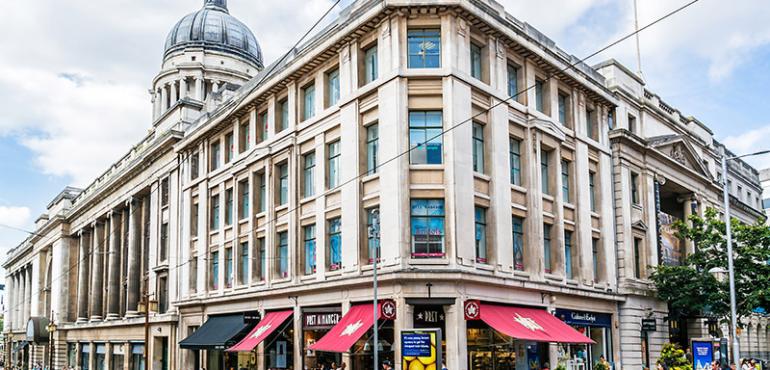 The UK's commercial property market has experienced some upheaval in the last year or so. Political upheaval and changes to the law have caused uncertainty among several businesses, which in turn, has impacted commercial property investment and leasing.
However, experts predict that 2018 holds big things for the market, with some surprising emerging trends. If you want to learn more about the future of commercial property, read on.
What Can We Expect in 2018?
Continued interest from start-up enterprises.
New businesses continue to perform well across the country, which has had a knock-on impact on demand for commercial premises. This is particularly prevalent in the finance and tech industries, and offices tailored to suit the needs of these types of companies are likely to continue to be in high demand.
Less emphasis on open-plan layouts.
For years, open-plan design has dominated the market. However, this layout can prove problematic, largely due to the flow of noise throughout the space, and the lack of privacy. As such, we predict that companies will increasingly search for premises with a more flexible working layout, with moveable meeting rooms and work-pods, for example.
Demand for retail space grows.
The pound crashed in the wake of the Brexit announcement, which meant less spending on the high streets. However, recent statistics indicate that household wealth is climbing back up again, and that spending is also on the up. This means that retailers are likely to invest more into their premises – pushing demand for quality retail space upwards.
More businesses moving out of London.
London has been the centre of the UK's business activity for years. Whilst this looks set to continue, its importance might be diminished by the fact that so many companies are searching for premises beyond the capital. Cities such as Liverpool, Manchester, Bristol, Oxford, Leeds and Birmingham are becoming important business hubs in their own right, and offer more attractive commercial property prices too.
More flexible lease terms.
Start-ups in particular require shorter leases, and finally, it looks as though this need is being met; as more commercial property owners are offering short-term contracts. This gives businesses the freedom to purchase their own premises when they're ready to, without being restricted by their existing lease.
Are we losing our pubs?
Thanks to business rates being increased, the UK's pubs are now under serious threat. A recent report carried out by CAMRA showed that there are just 47,000 pubs still in operation in the UK – that's 28,000 less than there were in the 1970s. Around 20 pubs shut down every week, which is a major concern.
More care for the environment.
Experts predict that businesses will continue to go greener in 2018, especially as the law will require all commercial premises to have an E rating or above on their EPCs. Expect to see more interest in eco-friendly workspaces, with solar panels, green roofing and improved insulation.
Get In Touch for free property valuation
Contact us now to get a free valuation on your property. We will aim to reply in 24 hours