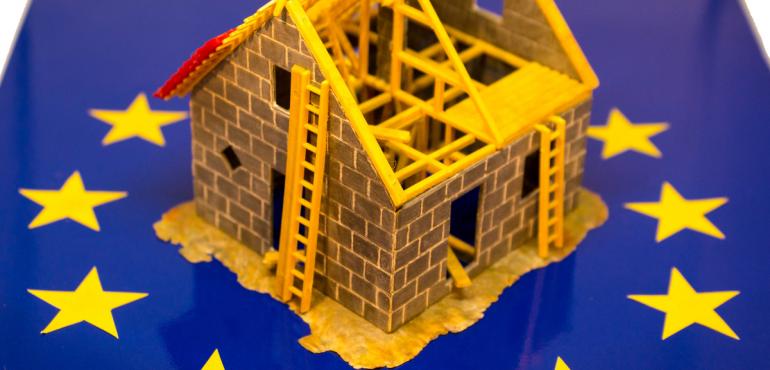 After the EU referendum results, the property industry was awash with grim predictions and plenty of anxiety for the future. However, over eighteen months down the line, the UK's commercial property market has proved far more resilient than most people predicted.
Here's a round-up of the ways in which Brexit has affected it, for better and for worse.
Brexit's Impact on Commercial Property
Prices are growing
Against all expectations, the UK has seen some of the biggest property sales ever in the last year, particularly in London. A notable example was the 'Cheesegrater'; one of the capital's most iconic landmarks, which sold to Lee Kum Kee (a Hong Kong-based food company) for an astounding £1.28 billion. The same company also purchased the 'Walkie-Talkie' building for £1.3 billion.
Significant foreign investment
The pound crashed in the wake of Brexit – a fact that several overseas investors picked up on. As a result, interest in commercial properties in the UK (again, particularly London) soared. The most interest came from Asia – China and Hong Kong especially.
Office space is in demand
Despite concerns among businesses about the impact of leaving the EU, demand for office space continues to be high, particularly for shorter-term leasing contracts. The sectors most commonly renting offices are tech and media, and the elevated interest is putting pressure on the market in certain key locations, as demand is outstripping supply.
Interest in industrial premises is increasing
2017 saw an upturn in demand for industrial premises, again, from foreign investors. Indeed, it's believed around 50% of all industrial work spaces were purchased by overseas buyers in the 12 months leading to September 2017 – demonstrating just how much foreign investment is governing the market at present. As with office space, supply is struggling to keep up with demand.
Businesses are seeking more flexible contracts
There seems to be growing interest in flexible leasing contracts; particularly those that don't tie companies in for an extended period of time. Given the uncertainty surrounding Brexit, this is hardly surprising, and it illustrates that businesses are still anxious about future prospects. However, it's a lucrative opportunity for landlords canny enough to offer companies exactly what they're looking for – and a great chance to gain a competitive edge.
The construction industry is suffering (for now)
Probably hardest hit is the commercial construction industry, with companies concerned about lack of EU-sourced labour and rising costs of materials as a result of Brexit. Whilst this caused problems in 2017, experts suggest that this year could start to see some recovery – especially after the exact terms of Brexit are laid out, which will hopefully put uncertainties to rest.
What Does the Future Hold?
Of course, it's impossible to say with any certainty what the final outcome of the Brexit deal will be. However, with negotiations now firmly underway, it's thought that the commercial property sector will start to get a solid vision of what's to come, which should quell anxieties and provide a firmer footing for the future.
Get In Touch for free property valuation
Contact us now to get a free valuation on your property. We will aim to reply in 24 hours