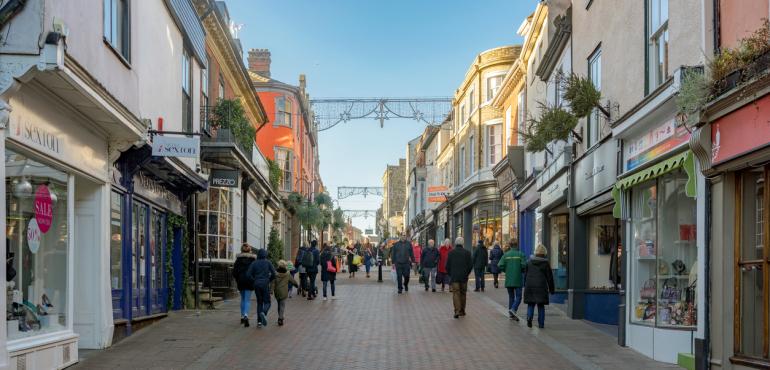 London is one of the world's most sought-after locations for businesses. 40% of the world's largest companies choose the capital as the location for their headquarters, and the latest statistics suggest there are 1,464 businesses per 10,000 London residents – the highest number in the UK.
However, several other UK cities are emerging as commercial hotspots, and proving to be great places to do business. Here's more information.
Commercial Property Hotspots Outside London
Manchester is already home to some of the world's most well-known companies. Google, The Cooperative and the BBC have offices there, and the city is regarded as the largest functional economic area outside of London, with a GVA (gross value added) of £56 billion.
The number of Chinese investors interested in Manchester property has also soared (by over 53% in the space of a year), demonstrating the popularity of the area. Additionally, the city is undergoing considerable development, and commercial projects such as Angel Meadows, Quay House (Quay Street) and Jackson's Row mean there's now more commercial space available than ever before.
With the highest number of start-ups and active businesses outside of London, Birmingham has long established itself as a serious contender for commercial ventures. There are three science parks in the city: Aston Science Park, Pebble Mill and Birmingham Research Park, all of which have ample office facilities for businesses, and with relatively low commercial rental rates, it's easy to see why the location is so popular.
It's also undergoing considerable development at present. The amount of offices under construction is 50% higher than this time last year – the highest amount of recorded commercial construction activity since 2002. Additionally, the new HS2 high-speed train connection to London is likely to push demand for commercial premises even higher.
Leeds is currently the UK's fastest growing city, and has established itself as a leading hub for the financial and business services sectors. There are over 32,000 VAT-registered businesses currently flourishing in the area, with the number of mid- to large-scale companies significantly higher than the national average. Some big names that call Leeds their home include: BT, Asda Group, Yorkshire Bank and First Direct.
Over the last decade, over £4 billion has been invested into significant developments in Leeds. Last year, Leeds saw the highest numbers of office space delivered to market since 2007, and the amount of available retail space doubled. With commercial rental prices still relatively low, it's definitely worthy of serious consideration.
Cambridge has long held appeal to science and tech-based firms, so much so that it's sometimes dubbed 'Silicon-Fen'. The 45-minute commute to London King's Cross also makes the city highly desirable to commercial property renters from small businesses and start-ups alike.
The government have pledged to invest £100 million into Cambridge's transport and infrastructure, and outside the city centre, commercial property rates and prices are reasonably priced, considering the location.
Get In Touch for free property valuation
Contact us now to get a free valuation on your property. We will aim to reply in 24 hours